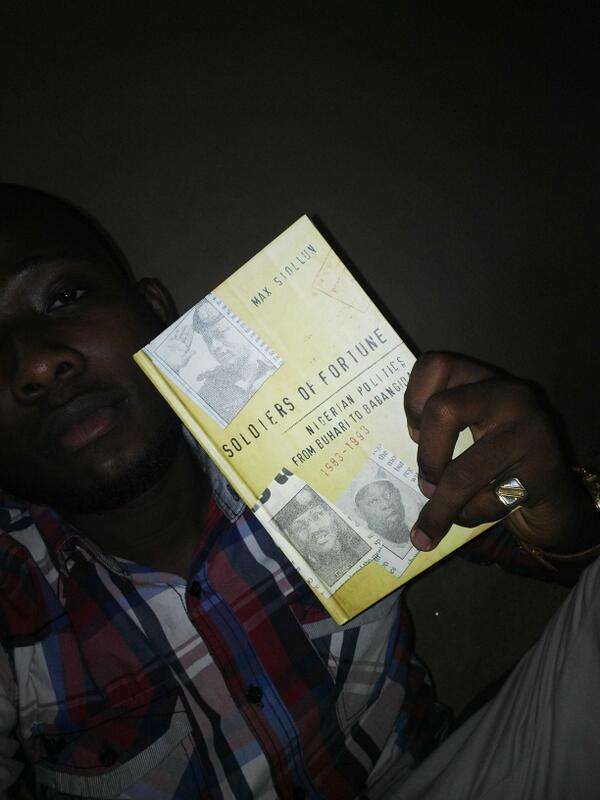 Many of you have been posting images of yourselves with your copy of my book Soldiers of Fortune. To say thanks to you, I will be posting "shout outs" to say thanks to you for  buying and reading the book.
The ninth shout out goes to Patrick. See him above with his copy of Soldiers of Fortune which he bought in an unnamed bookshop along the Yaba/Ojuelegba road in Lagos.
Many thanks for buying the book Patrick.
You can also buy an autographed copy from the Nigerian Nostalgia Project group on Facebook at the following link:  https://www.facebook.com/photo.php?fbid=10151630836522572&set=gm.547047158687760&type=1&relevant_count=1&ref=nf